"Williams presents her material with assurance and grace." 
-Yoga Journal
Welcome thanks for stopping by. 
I've worked with:  Madison Avenue "ladies who lunch" as well as high powered business women, as private clients.  In the corporate area, I've taught classes to office workers, professors and college students.  I've taught yoga at Equinox, New York Sports Clubs and yoga studios.
For nineteen years I've been a certified teacher and practitioner of yoga & meditation in MA, & NYC.  I've been practicing yoga with varying degrees of intensity for 22 years.  Having spent up to six weeks at a time-in intensive, silent meditation retreats, I'm comfortable helping anyone to craft a mindfulness meditation practice that works for them. My rates for private yoga are competitive given my experience.  My bio is here, some testimonials are below. Feel free to use>>>> contact form for phone consult & complimentary trial session.
"Vivinne is an excellent Yoga instructor! I studied with [her] for 1 year and was a beginner.  She taught a class that included students from beginning to experienced and Vivinne was expert at teaching all levels of practice. I would recommend Vivinne to anyone interested in learning and understanding the practice and principles of Yoga."
   -Kate Hill, Director of Human Resources, Onondaga Community College (via LinkedIn)
Excellent! Should be mandatory for all employees! Thank you.
-Deskside Stretch participant.
I like the breathing tecniques the most. It was very relaxing.
-College Student @Stress Reduction workshop
I highly recommend that the college continue to offer classes for faculty and staff.  This was a great addition to the campus!  Thanks for a great semester!
-Gentle Yoga participant
Great Workshop! Very helpful. Vivinne is an excellent instructor and very insightful.
-Deskside Stretch participant.
Got questions? Using the contact form is fast and easy.
ASK ABOUT our COMPLIMENTARY 
PRIVATE YOGA Lesson

*New students only! Manhattan locations only. Limited time offer.
Click to Contact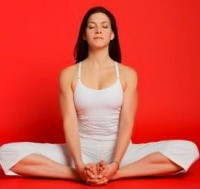 are perfect for you if you:
Want a completely personalized lesson, customized to your busy schedule, energy level, mental and emotional needs.
Wanting to learn specific yogic techniques for stress, anxiety or depression that may not be covered in a random public class.
Have a regular yoga practice but feel stuck, hamstrings too tight or lower back.
Are a beginner and want to learn the yoga postures properly.
Find it difficult to concentrate and progress in group yoga classes. No distracting crowded rooms and no comparing yourself with other yoga students.
Lower risk of injury because you are personally guided through the poses. Because of the lack of competition you are unlikely to try a pose before your body is ready.
Are healing from an illness or regaining body tone, post-pregnancy.
Ask about Detox Yoga!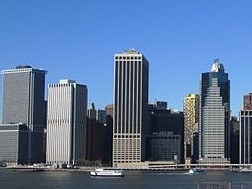 is ideal for your business:
Corporate yoga can increase employee productivity.
Improve your employees health with yoga: specific arm, hand and shoulder stretches to counteract the repetitive strain of the long hours spent at computer.
Improve employee job satisfaction and sense of community.
Mindfulness practices improve employee communication naturally.
See  link above for articles on benefits of yoga and mindfulness practices at work, rates, and options.
Namaste, all. I've invited some of the nicest wellness practitioners in the blogsphere to write their best tips on women's health, some focus on this season which is fall to winter, others give more general tips that are useful year round.  This is my... read more