"Williams presents her material with assurance and grace."  Yoga Journal
Via my new business NAMASTECONCIERGE.COM, we can provide from a roster of certified yoga teachers & massage therapists for any event, or occasion.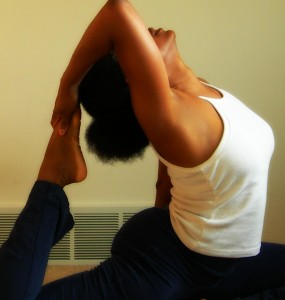 I provide in home private yoga classes and on-site corporate yoga/stress management classes for businesses.  Service area is NYC, Manhattan;  participation in workshops or retreats in surrounding areas is possible.
For nineteen years I've been a certified teacher and practitioner of yoga & meditation.  Having spent up to six weeks in intensive, silent meditation retreats, I'm comfortable helping anyone to craft a mindfulness meditation practice. My rates for private yoga are competitive given my experience and training. Non-profit or social service agency that serve low-income populations, please contact for class rates.
Yoga adapts to you, not you to yoga.
I've taught yoga at:
CUNY Graduate Center
SUNY Community College
Equinox, NY Sports Clubs
Privately in clients homes
In Massachusetts, Syracuse & NYC
Excellent! Should be mandatory for all employees! Thank you.
-Deskside Stretch participant.
More Testimonials:
I like the breathing tecniques the most. It was very relaxing.
-College Student @Stress reduction workshop
I highly recommend that the college continue to offer classes for faculty and staff.  This was a great addition to the campus!  Thanks for a great semester!
-Gentle Yoga participant.
Great Workshop! Very helpful. Vivinne is an excellent instructor and very insightful.
-Deskside Stretch participant.
Got questions? Using the contact form is fast and easy.
ASK ABOUT our COMPLIMENTARY 
PRIVATE YOGA Session

*New students only! Manhattan locations only. Limited time offer.
Click to Contact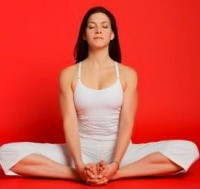 is perfect for you if you:
Want a completely personalized session, customized to your busy schedule, energy level, mental and emotional needs.
Wanting to learn specific yogic techniques for stress, anxiety or depression that may not be covered in a random public class.
Have a regular yoga practice but feel stuck, hamstrings too tight or lower back.
Are a beginner and want to learn the yoga postures properly.
Find it difficult to concentrate and progress in group yoga classes. No distracting crowded rooms and no comparing yourself with other yoga students.
Lower risk of injury because you are personally guided through the poses. Because of the lack of competition you are unlikely to try a pose before your body is ready.
Are healing from an illness or regaining body tone, post-pregnancy.
Ask about Detox Yoga!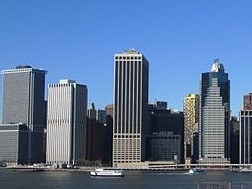 is ideal for your business:
Corporate yoga can increase employee productivity.
Improve your employees health with yoga: specific arm, hand and shoulder stretches to counteract the repetitive strain of the long hours spent at computer.
Improve employee job satisfaction and sense of community.
Mindfulness practices improve employee communication naturally.
See  link above for articles on benefits of yoga and mindfulness practices at work, rates, and options.
BLOG
I just found a beautiful rendition of the chant to the Buddhist Bodhisattva TARA.  She is traditionally called upon when one is in need of immediate help, in danger.   She is a female bodhisattva- the latter means and enlightened being, who has chosen to stay on the...