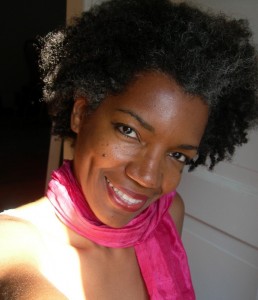 I've taught private yoga in Manhattan to:  Madison Avenue "ladies who lunch," and women entrepreneurs.  Classes at packed health clubs, to restless college students & tired office workers.
I adapt. 
Tell me what your needs are.  Call for a free phone consultation or use contact form.
My current focus is gentle yoga and kundalini yoga blended with my knowledge of mindfulness meditation, chakras, and pranayama practices.

MY STORY, from thunderbolt experience (job loss, career transition and near homelessness) to transformation: 
Prior to taking a full time academic position,  I was a yoga teacher and heavily into spirituality, wellness and holistic health.  All of which helped me to survive a truly brutal work situation.   So  using the tools of  Yoga, practical spiritual tools, I've survived and you can too, and live your dreams.
SHORT VERSION: read my story short version.  Or the rather funny story "long version" below.
LONG VERSION: The daily intuitive reading I'd just pulled for myself said: you have knowledge that can help others through teaching, writing or speaking and that is your mission. It stressed that sharing my story would help me and others to heal;  so I did, (read in story form published at Elephant Journal, part 1 and Pt. 2 The Icestorm,)

DETAILED BIO:
Yoga

I am a certified yoga teacher and practitioner of 19 years.  Originally certified by Kripalu Yoga Center in the Berkshires, I found that the intensity of the city demanded a vinyasa flow to match.  I began to blend the Kripalu yoga styles sweetness with a vigorous Ashtanga inspired flow.  Now my teaching style is a more gentle but deep hatha yoga or kundalini yoga forms.
Over the years I regularly took classes with Dharma Mittra (a truly divinely inspired teacher,) and Alan Finger.  I also studied Ashtanga with David Swenson.
For three years, I operated Sattva Yoga & Wellness, a small studio in midtown Manhattan.  And got featured in several magazines, including Self, Yoga Journal and Essence. I was a board member of the New York Yoga Teachers Association in it's founding year.
I then went off and became an art professor full-time.
I've taught workshops and ongoing classes to faculty, staff and students at colleges including the Graduate Center of City University of N.Y, N.Y.U.  And regular and substitute @ NY Sports Clubs & Equinox; as well as a roster of private clients in NYC.  My video for beginners–Start with Yoga was sold by a division of Book-of-the Month Club/Doubleday.
I studied macrobiotics and holistic health at Gulliver's Living and Learning Center (now called the Institute for Integrative Nutrition) in NYC.
Massage
In 2007, I enrolled in a comprehensive 1,000 hour massage therapy program at the Onondaga School of Therapeutic Massage, in upstate New York.   This complements my additional training in shiatsu from the International School of Shiatsu, in Doylestown, PA.  My  massage practice focus is shiatsu, for it's amazing impact on health, energy and healing.
Meditation
I've graduated the 18 month, Mindfulness Yoga and Meditation Training program at Spirit Rock Meditation Center.  I began meditation in the early 90′s.  I have "sat" intensive, silent mindfulness meditation retreats ranging from 7 days to six weeks in length.   My Western teachers have included Myoshin Kelley and Joseph Goldstein.  I also have practiced under the guidance of Chanmay Sayadaw and Sayadaw U Pandita, both are highly respected Burmese monks and meditation masters. Most of this practice takes place at the Insight Meditation Society in Barre, MA.
CONTACT send e-mail